The key to happiness
Why everyone should keep chickens
What on Earth do chickens have to do with design?
One of the reasons we set up Hybrid Studio was to create a better work-life balance for ourselves. A Hybrid lifestyle if you will.
To produce your best work you need to be happy, both at home and at work. If your personal and professional values align, work feels less like work and more like life – and this will make you happier.
I don't mean that you are always working even when you're at home (although this does happen sometimes as many other business owners will know). What I mean is – the things you love doing in your home life, try and bring those into work and vice versa.
At Hybrid Studio we live by the following:
Do good work for good people that has a good impact on the world
We do the same at home: we try to do good. Good for our family, good for our environment, good for the world.
So we keep chickens.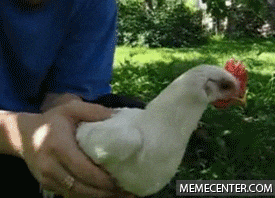 We have three hybrid chickens, hens to be precise. (Yes that is part of the reason we are called Hybrid Studio). Every day it's exciting to find fresh eggs waiting for us, especially for our kids. I honestly don't think it will ever get boring.
So why is this good and why should everyone keep chickens?
We get more eggs than we can eat – so we never have to buy any, saving trips to the supermarket and egg delivery costs
Chicken eggs are one of nature's miracle foods. Read about the health benefits of eating eggs here.
Our lovely ladies eat our leftovers – preventing food going into the recycling bin and being taken away in a lorry
It teaches kids great values – where food comes from, and how to look after and respect animals (we've also had some quite surreal conversations about how baby chicks are made – need to work on that one!)
They are a good cuddle – if you can catch them: exercise and therapy in one
Plus:
It defies logic how a chicken can produce an egg every day – seriously, I'm sure the mass of food they eat in 24hrs is less than the mass of each egg
They move like dinosaurs
They make brilliant noises – it's amazing how many different sounds they make
You feel an enormous sense of wellbeing knowing that you are keeping these little creatures happy, safe and fed
Hybrid chickens are relatively cheap to buy
They are super easy to look after
So what do chickens have to do with design? Well, we like to share our happiness with our clients – if you work with us our chickens might just lay some eggs for you :)